A Sara Hickman eNewsLetter for July 31, 2004

---

hello, kitty cats!

this newsletter is going to get right to the heart of things cuz my kids are about to wake up... so, next newsletter will have another musical moment! thanks for your patience!

you may notice there are some drawings in this edition of the newsletter! we're trying to bring back the vibe of the newsletters i started over 21 years ago...full of "doodles by sara". it sounds like a clothing line for kids! anyway, as time goes on, i hope to be more prolific, with doodles that match the subject matter, but as for today...enjoy! (if you'd like to see some of the earlier, handmade newsletters that i used to fold, address, stamp and lick all by myself... go to greg fieser's site: he has done a loving job keeping the newsletters! thank you, greg!)

there is a lot of optimism in the country at the moment, and i'd like to say, WELCOME BACK!

this weekend we are doing a live, and final, "Gimme the Mike!" show here in austin. i am one of the judges. just let me say: judging isn't fun! i have more respect for real judges now. anyhoo, the show airs on Channel 24, KVUE, in Austin at 6:30 pm, if anyone can TIVO that!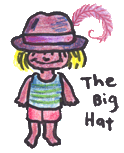 the austin children's museum has asked me to be their ARTIST IN RESIDENCE for next year! i'm super excited! i'm currently developing a curriculum that will include visual arts/media arts, and, of course, music. i am hoping to cross polinate between the museum, KLRU and the Austin City Limits Festival so that kids can have a complete understanding of how all the arts connect with the imagination. i'll talk more about my plans as they develop. my goal is to have a series of classes, or camps, that include families...so, kids can create with their family members! fun for everyone, i say!

the connextion will be having a sale of my tee shirts. 2 for $10! we are trying to clear the path for new shirts. hey! you can buy in bulk...keep them in your car and hand them out to strangers. give them as gifts. turn them into pillows! or maybe your dog needs a new hat? just go to www.theconnextion.com for tees and other sara stuff.

www.jpfolks.com (just plain folks) has nominated "BIG KID" and "THIS CHRISTMAS WISH" for best albums of the year (under children's and holiday themes). they will have their awards in Los Angeles on November 7. i'm not sure how the voting process works, but i am honored to be up for the awards!

my friend, lauren dillon, has a new cd out...our design group, STINGRAY, created the photos and designed the cover. lauren is a wondrous guitar player and songwriter/singer a la Bonnie Raitt, and just as she was finishing up her cd...her hand was crushed in a car accident! she went through months of surgery and rehab, and is now starting to perform live again. if you want to support lauren by snapping up her cd, you can check her out at: www.laurendillon.com.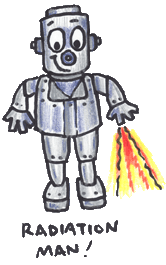 oh, RADIATION MAN has left the KIDSXM playlist after 8 months...so thank you all for an amazing run on radio. wow. that was the longest i've ever had a song run at one time. (i'm still amazed "I COULDN'T HELP MYSELF" gets played, too.)
upcoming dates:

The San Antonio Teachers' Conference...I will be
performing at this event on Tuesday, August 10 in the
afternoon

The Boys and Girls Club in Copperas Cove, Texas...Friday, August 13

Families in Crisis Event in Killeen, Texas...Saturday, August 14

Lily will swim with a Beluga Whale thanks to Andy and Sara Ridinger on her 8th Birthday, August 15! We'll all be celebrating with her!

Lastly, to all those who attended the Austin Public Library's "Color My World" Summer Long Events and attended all ten of my shows, I want to say THANK YOU for your love and support. I truly want to make the world a better place, and it was an honor to be a part of the program.
And you librarians...write on!

Until next time,
I wish you love, I wish you peace!
Sara