A Sara Hickman Newsletter for August 23, 2004
hi, super pals!

greetings from the super pal headquarters, austin,
tx...also affectionately known as "Planet Zook"!

well, after two weeks of nightly chapters, my family
just finished reading "the little prince". and so, i
will plant a flower in honor of the little prince, AND
in honor of YOU! and i will name the flower "zook".
and if you are new to this newsletter and wondering
who this is, it is me: sara hickman! surprise! hello!

included in this action packed newsletter are dates,
tidbits, and a musical moment in our continuing TOP
TWENTY MUSICAL MOMENTS countdown! we are down to
number TWO! although, i will have to keep writing
because there are, of course, more than twenty musical
moments....and...i like to share, don't you? please
pass the toast!
more tea?

WHAT'S UP: i just finished decorating a birdhouse for
a charitable auction...it is covered with
mulit-colored googly eyes, yellow feathers and silver
sparkle pink paint. there are also three wooden words
i created, for three of the sides of the tiny house.
one side says "fly", the front cheers "free" and the
opposing side reades "home". my thought was that birds
are free to fly, but they always return home. much
like we, as human beings, are drawn to do...

secondly, the "JOY" video continues to live on...Sept
10-12, Joy's life will be celebrated at the DC SHORTS
Festival in Washington, DC. The festival kickoff will
be at Party Poste Brasserie in the Hotel Monaco,
555 8th St NW. To learn more about the festival, go to
www.dcshorts.com for a lovely short! thank you, DC
SHORTS, for including this video in your program!

BIG KID is in the running for a Grammy!!!!!! keep it
in your prayers, spread the word, jump for joy, wish
us love, celebrate as if it has already won...let me
just say... in the sixteen years i've been
"professional", i've never won a Grammy, but my heart
would be thrilled for "BIG KID" to win ...more than
any professional thing I've ever wanted...and let me
tell you why: because I want it for Lily singing "Look
At Me." I dream of it for all the folks on the cd: my
mom (who recites her own armadillo poem), all the
children (including LIly, iolana, Clara, Ava and
Kristen), musicians (including Brave Combo, Robin
Macy, Kentucky White, Ruthie Foster, Terri Hendrix,
Lloyd Maines, Ray Benson, Todd Wolfson, Brad
Evilsizer, Danny Levin, Eddy Hobizal, and even more
than I can remember at the moment), comrades,
songwriters and my faithful engineer/friend/co-writer,
Marty Lester, to win a Grammy. And each of these
folks would receive a GRAMMY because anyone associated
with the album wins won if it wins. So, I am putting
it out there for each of you to know. Thank you.
(And...of course....I would have a HUGE party for all
involved...that means you, too...to celebrate...!)

DATES: here is what is coming up, sunny side, in the
world of sara music:

Sept 4, 11, 18 and 25...AUSTIN, TX...I'll be at BIG
RED SUN each of these Saturday mornings to do a
musical Super Saturday with Sara...we'll have pancakes
and each Saturday will be a different theme (i.e. wear
RED for RADIATION MAN day!) There will be art
activities, too. For more info, check out BIG RED SUN
at: www.bigredsun.com. (On the 18th, Joe McDermott
will be filling in for me because I'll be at my cousin
Dina's wedding in Arkansas...that will be the blue
"Belinsky" day!)

Sept. 21---NATIONAL: The "Food 911" television show in
which I cook baba cakes with the host, Tyler Florence!
Appearing on the Food Channel at 3:00 pm eastern.

Sept. 26--AUSTIN, TX...I'll be performing for the Red
Cross Fashion Show

Oct. 8---AUSTIN, TX...performing at the Redirecting
Children's Behavior Conference at 8:30-9:15,
Doubletree Hotel at I-35 and 290...beautiful, hacienda
style hotel

Oct 15---AUSTIN, TX...private party at the University of
Texas Department of Aerospace Engineering and
Engineering Mechanics... whew, that's a mouthful!

Oct 19---AUSTIN, TX...I'll be answering the phones
during the KUT pledge drive...Call in and chat with
me! and support public radio because they still play
ALL KINDS OF MUSIC...!

Oct 23---AUSTIN, TX...Pioneer Farms...this is my third
year to play at this historical farm...kids can learn
how to milk cows, churn butter,
quilt, etc...I play at 5:00 pm, outdoors.

Oct. 24---AUSTIN, TX...Pervasive Headquarters....10
a.m....Pervasive Powercharge Race for kids...benefits
Girl Scouts!

Coming November 12...I'll be performing with Strings
Attached and it will be broadcast live on KGSR!!!
Further info to come...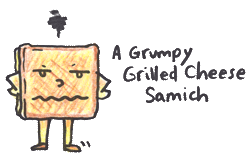 AND NOW...#2 in the TOP TWENTY MUSICAL MOMENTS!

Washington, DC...The Barns at
Wolftrap...1998...Touring with Tish Hinojosa, I was
staying with my dear brother, Carlton, and his
fantastic wife, Celeste, while preparing for the show
in D.C. Tish and I were sharing the tour/stage:
telling stories, singing songs, roaming the U.S. and
creating hilarity, hope and poignancy through music.
This was definately a girl tour...although there
wasn't enough shopping going on, and no one was
getting their toes painted...Tish and I were sharing
lots of good conversation and discussions about love,
life and loss.

Looking back, I seem to remember snow, but, perhaps,
I'm just romanticizing the memory. But, let's say
there was snow.
Lots of snow. Snow falling from the heavens, swirling
out of the nighttime sky, tiny white polka dots
twirling past my face and falling onto the tip of my
tongue...cold and fresh. Maybe I was wearing ski boots
(with fake fur) and a parka. Oh. And a long,
multi-striped knit cap with one of those fuzzy yarn
balls at the end. And toe socks.
And a vest with pearl buttons...And a muffler for my
hands. Gray colored, like a ferret rolled up around
the fingers.

(Ok. I was just dressed in jeans, but snow sure sounds
good when it's summertime in Texas and I'm trying to
be creative in a newsletter!)

So...snow...DC...Tish...concert that night...my
brother, Carlton, pops me, Celeste and my boyfriend,
Lance, into the car. Lance had flown up to DC to join
up with us on the tour. (ISN'T THAT ROMANTIC RIGHT
THERE!? Ahhhh...)

We decide to stop by a mall before the concert. Lance
and Carlton go off to browze a cigar shop. Celeste,
who is one of the best women you could ever want to
know---funny, flexible, adventurous, loyal,
smart--follows me as I zoom towards a jewelry store.

WAIT! you may be asking yourself: Hey. What has this
got to do with a TOP 20 MUSICAL MOMENT!? Hold on,
there, brethren! It's a-comin'...the musical part,
that is...I promise! Haven't I delivered 18 other ones
previous? Don't you trust me by now? Calm
down....breathe...aah...that's right...now
release...yes...There...everyone's
calmer...calm...hmm....

NOW BACK TO OUR REGULARLY SCHEDULED NEWSLETTER MUSICAL
MOMENT!!!

Celeste and I walk into the store. We are on a
mission. We only have 20 minutes before we MUST leave
the mall and we MUST get to Wolftrap for my show.
(Accent on MUST. Be. There. On. Time.)

You see, I needed to buy Lance a ring. I knew he was
the one. I had no doubt. I wanted to ask him THE
QUESTION. But, in order to ask him THE QUESTION, I
needed THE RING.

The lady behind the counter asks, "Can I help you?"

"Yes, " I say, breathless from running three miles of
mall to find
the only jewelry store. "YES! I need a ring!"

"What would you be looking for?" she asks, narrowing
her eyes at me, as if I'm carrying a hammer and might
smash the glass display at any moment. As if I have an
octopus for a head.

"It's right over here," I point. I walk down the
counter to a ring Celeste and I have been cooing over.
Again, I point into the case, and I look up, obviously
excited, into the woman's face. "I want this ring for
my fiance!" It was my first time to say the word...

The woman looks at me as if I am insane.

"M'am," she says with disdain, "That is a woman's
ring."

"Oh, yes, I see...Hmm. Well, good, good. However, it's
fine. I'll take it,"
I smile, excited about what is meant to be in only a
few hours time.

"No," she responds. "That ring is not for a man. It is
for a woman,"
she commands.

"That's ok. I love it. It's the one I want for him..."
Now, I'm starting to feel that there is going to be a
tug of war. She's from the old country.
Women do not call men, let alone give them rings. Not
only does she think I'm a nut to give a man a ring,
but I'm giving him a GIRLY RING! Ee-gads. I sense her
brain swelling over my huge social faux pas. She wants
to flog me. Death is imminent. I will not make my
show.

I'm feeling slightly panicked.

Celeste steps in. She asks if we can just SEE the
ring. The saleswoman gives us the evil eye, but takes
it out of the case, placing the black velvet draping
atop the counter, the ring situated, delicately, smack
dab in the middle. It is a white gold with a single
diamond embedded precisely in the center. An elegant,
simple ring for my handsome husband-to-be.

I ask if I can hold it. The woman's eyes are buggy.
She takes a deep breath and actually says, "If you
must..." (Didn't people used to WANT to sell you
something? Weren't they just dripping with glee, happy
to sell SELL SELL?!)

I pick the ring up. I place the ring on my finger. It
is beautiful, and sparkles happily, whispering to me,
"Don't let her dissuade you. You know what you're
doing...Buy me! Take me with you..."

I tell her I'll take it. After Celeste administers CPR
and picks the woman up off the floor, I pay for the
ring, and ask for a box.

She shoves a box, with contents, towards me, and we
fly out the door.

We meet up with the boys, cram into the car, and rush
towards my show...

TO BE CONTINUED!!! Stay tuned, kitty cats, for more
action packed true life adventure from the Super Pal
Universe...next newsletter...the conclusion to our
saga!

Sending love,
Sara

PS. Please vote. Thank you.

BIG KID: Gold Winner of Creative Child Awards, Gold
Winner of NAPPA (National Parenting Publications
Awards), Honors from Parents Choice, and
perhaps...someday...