Sara Hickman's short & quick eNewsletter for May 28, 2008
It's a boy! And a girl! And three CDs!
Announcing the birth of a new, fun, and really cute gift for your expecting friends and family: a Sara Hickman baby gift set!
Custom made just for the baby to be, including special personalized onesies, a collection of bumper stickers, and gift boxed sets of Sara's children's music collection.
We've just launched the special page where you can order gift sets, so don't be shy -- be the first to mosey on over and show up at that baby shower with the BEST gift of all. Song!
You can view and purchase Sara's gift sets at:
http://www.sarahickman.com/giftsets/
---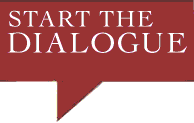 Let's talk.
We all have a lot to say, but do we make the same effort to listen? Join in on the discussions as we talk about issues, life and our world at Start The Dialogue, hosted by Sara Hickman. In our forum you can debate, discuss, or just ponder; create blogs and groups; upload photos and invite your friends.
There are already a bunch of folks over there sharing their opinions on life. You're invited to join them.
This is your community. What's on your mind?
World Premiere Video: The One
Sara's new video is now available exclusively at Start The Dialogue. After you view the video, discuss it on the forum.
Get started now: go to startthedialogue.org and sign up for free.