A Sara eNewsletter for October 27, 2004
---
happy fall, all!

next time i write to you, we will have a new president. please vote!

before i delve into the newsy news part of the newsletter, let me start by paying tribute to christopher reeve. i was saddened to hear of his passing, but heartened by all his strength, conviction and courage in speaking out on behalf of research for quadrapalegics and spinal cord injured people. so, in honor of mr. reeve, i thought i would share a tiny, funny personal story (this happened before his accident).

i was attending a grammys party in new york, and there was food everywhere. beautiful white linen covered round tables with fresh bouquets of overflowing flowers. people were clinking their glasses, lots of laughter filling the air. oh, and everyone was dressed to the nines. woo-wee!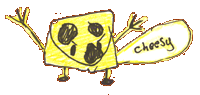 i mention, first thing, the food because it is what i noticed right away when i entered the ballroom. piles upon piles of roast beef and cheese and fruits and desserts..and then i was stunned by the amount of glamour and musical profoundity (phil collins, red hot chili peppers...)
everything was larger than life, until i noticed one of the tables, empty except for a lone man, seated across the way, eating by himself.

as i walked across the room, drawn to the figure, curious as to who it might be, i realized it was none other than christopher reeve. his hair was much lighter in person, a sort of chocolate brown. i pulled up a chair and noted,

"hmm. your hair isn't black..."

to which he replied, "oh, no, they color it for the films..." and he continued to enjoy a bite of whatever he was eating. i think it was oysters.

"so...," i mused, "how come you're sitting over here by yourself?"

"oh," he answered, "i live right down the street. i was hungry, and knew i could come down and they'd let me in."

i had to laugh. here i was, sitting with a super man...happily chowing down among all these other famous folk. he was so unassuming...

so, thank you, chris reeve...fly free.
UPCOMING DATES

Oct 31, Sunday...BOO!...I'll be doing a kids show at the Texas Book Festival, 12:30 Capital Lawn, Capital of Austin

Nov 1, Monday...Private Event for Margaret Keys

Nov 10, Wednesday...KUT 90.5FM...Austin, Texas...Live on the radio at noon with Strings Attached...Please tune in, call in, say hello!

Nov 12, Friday...Two shows with Strings Attached...for those of you who like me with a band, now is your chance! Please check my website for times and location...the 10 pm show will be broadcast live on KGSR, so if you can come, please come out and hoot and holler. Your support means the world to me. And for my music!
If you can't make it or you're reading this in a far-flung part of the world, you can listen in! KGSR FM will webcast the show. Just listen here with Windows Media Player.

Nov 14, Sunday, at Town Lake, near the Congress Ave Bridge and the Gazebo...Homeless Sunrise Service...6:45 a.m. I'll be singing several songs during the annual service in honor of the homeless. This is a very moving tribute. Please come spend your Sunday morning with us.

Nov. 17, Wed...Performing for the Dept. of Family and Protective Services to provide inspiration and hope. If you need either of these, come on down!

Nov. 18, Thurs..American Music Therapy Association (AMTA), National Conference, Austin, TX...I perform at the opening ceremonies, 8:30-9. I'll also be auctioned off for a "lunch with Sara".

Nov. 20, Saturday...Dallas, TX...Valley View Mall, 10a.m. children's show

See you out there! Have a safe Halloween. I'm going to be a Zebra this year! Usually I'm Tigger.

Next newsletter: The number 1 moment in my Top Twenty Musical Moments Countdown!

Peace,
Sara