A Sara eNewsletter for November 26, 2004
---
Dear Super Pal Universe,

Happy Thanksgiving. Give Thanks!

I'm making a list of all the things I have to be grateful for, and the Super Pals are snuggled in there, with my family, my bunny slippers and my new red aquarium rocks!

Yes! My fish are thankful, too: they now have a clean environment that is red (it was blue rocks until yesterday)...hmm...I just realized I subconciously matched the tank to what has happened with our country. Gosh. Well, I guess the fish will have to start speaking out, too! Bubble bubble and more bubble! Bubble with a capital "B"!

FIRST, SOME FUN NEWS!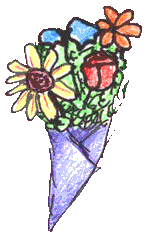 For those of you that watch "American Idol", please be informed that "Look At Me" from my album BIG KID will be used in the upcoming fourth season. AND it will be the version that my amazing daughter, Lily, sings.
Where, you ask, oh where will it be in the show?
It will be during a segment that shows contestants in outrageous costumes trying to garner attention. Enough said.

Also, there will be a compilation album released from the National Association Parenting Publications Awards (NAPPA) entitled "NAPPA Awards, Vols.1-3: Volume 1-Animal, Volume 2-Dance and Volume 3-Lullabies". What a blessing to have won NAPPA for my children's cds, and now to be included on Volume 3 with "It's Alright". Other artists on the cds include John Lithgow, Trout Fishing in America, Billy Jonas, Raffi, Art Garfunkel, Kenny Loggins and Cathy & Marcy.

This Saturday morning, I will be in the Chuy's Toy Parade, riding on a float, throwing kisses, smiles and heartfelt love to Austin's families. I believe the parade starts at 10...bring a new toy and you can donate it to the toy float. It will be given to a child this season.

The 5th annual Thermal Underwear Drive...Help ensure homeless folks in Austin stay warm this winter. For a $10 contribution, someone on the streets will receive a full set of thermal underwear. I've helped distribute the underwear and let me tell you...everyone is so grateful.
If you feel moved to donate, send your check to: House the Homeless, P.O.Box 2312, Austin, TX 78768. The thermals will be handed out on Christmas Day!!!

Troop #1240 (Lily's Girl Scout Troop) has their tree decorated at the Lacks on South Lamar. The tree and all the trimmings will be donated to a family that would otherwise have no tree this holiday season, and donated canned/non-perishable food items placed under the tree will go to the Capital Area Food Bank to help feed the hungry. Please participate if you live in Austin by donating food under the tree.
The #1 Top Musical Moment:

Will be in the next newsletter! I promise! I've been so happily busy with the girls: we made homemade Thanksgiving cookies and banana bread for neighbors, preparing for the Advent Concert, decorating a Christmas tree at Lack's with our Girl Scout Troop, making a circus tent in the front yard and having a picnic underneath, going to the library, playing at the fantastic Austin Children's Museum (we hung upside down on the bar---just like bats do!), and talking about what it means to be thankful.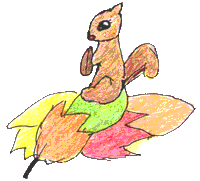 If you didn't know this, Thanksgiving is my FAVORITE holiday. Because it reminds us to sit down with one another and enjoy each other's company. Looking around my home full of friends and family is a depth of joy that I just can not describe. It is what I think heaven must be like. I always feel the greatest spirit of God when I count my blessings and take the time to say "Thank you" in my heart.

Every day can be a thank full day. I'm thankful for you today.

Blessings, peace, hope and humble charity,
With BIG LOVE for this old world and all the people of it,
Sara