Dear Friends,
2006 is coming to a close.
I hope we can all take a moment to reflect on what we witnessed over the last year, what we learned, what we hope to accomplish, where our dreams are taking us, and where we'd like to take our dreams. Did you lose loved ones in 2006? Take a moment to light a candle in their honor. Did you make new friends? Be grateful for new hearts.
2006 has been a year of intense joys and loss for my family and me.
It has brought us closer to God, and it has brought us closer to one another. These connections are the greatest gifts, and I am grateful for all of them.
My prayer is that I will be able to use my talents in 2007 to make the world a calmer, happier place. As it says on the door in my office, "To the world, you may be one person. But to one person, you may be the world."
I send gratitude, enthusiasm and peace to each of you, and thank you for coming out to shows, for your letters, for your talents, for your attention to peace and connections with each other.
Love,
Sara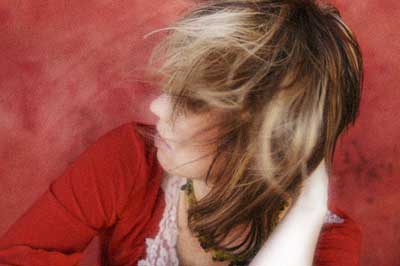 Upcoming shows...
JANUARY 6 (It's already 2007??)
Start off the New Year with a concert @ Swallow Hill Music Association in Denver, Colorado. http://www.swallowhill.com for more information.
JANUARY 13
It's no rumor...Sara's coming to La Grange, Texas. Get your $20 ticket and get to The Bugle Boy for a Texas treat!! http://www.thebugleboy.com
JANUARY 20
UniTunes Coffee House at the Emerson Unitarian Church in Houston, Texas hosts Sara Hickman in concert Saturday, January 20th. Doors @ 7:00, Concert @ 7:30. www.unitunes.org for more info.
FEBRUARY 23
Sara Hickman and Jonathan Edwards in concert together at the beautiful One World Theater in Austin. Get your tickets NOW for this fabulous show!!! http://www.oneworldtheatre.org
FEBRUARY 24
Wolf Trap Foundation for the Performing Arts in Vienna, Virginia (that's just a few miles outside of Washington, DC) hosts Jonathan Edwards with special guest Sara Hickman. Tickets $20.00 Showtime 7:30. http://www.wolf-trap.org to reserve your tickets for this show.
FEBRUARY 25
Sara will open the show for legendary folk singer/songwriter Jonathan Edwards @ Godfrey Daniels in Bethlehem, PA. $25 ticket, 7pm show. http://www.godfreydaniels.org
As always, you can find the latest information on upcoming shows at www.sarahickman.com/shows -- they're being added and updated all the time, so check often!